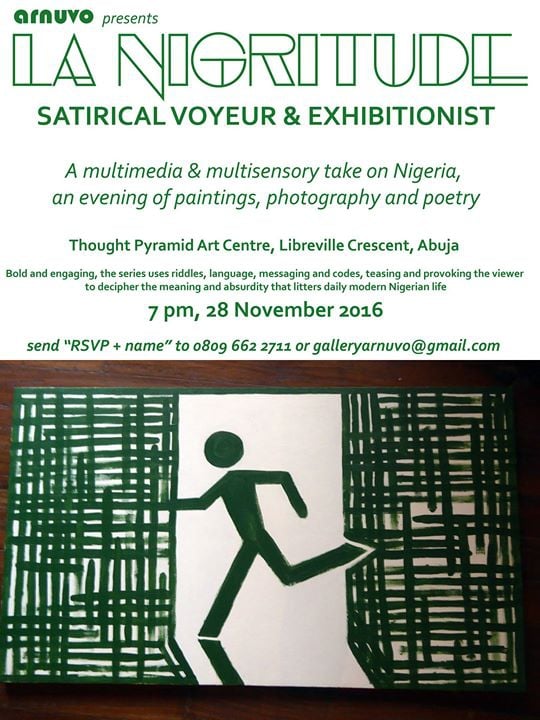 Event Details
Please come and join us for a multi-sensory experience of our dear Nigeria. We promise not to leave even one of your six senses out on this evening of visual art, poetry, music, food and drink.

This is Nigerian Pop Art at its best; a colourful and playful angle on socio-political critique. If you know and like Andy Warhol, Jean-Michel Basquiat, Robert Rauschenberg, Roy Lichtenstein et al, then you simply can't afford to miss this evening.

As the opening coincides with what would have been my dear friend Ken Saro Wiwa's 48th birthday, we will also be commemorating him and his father on the night.