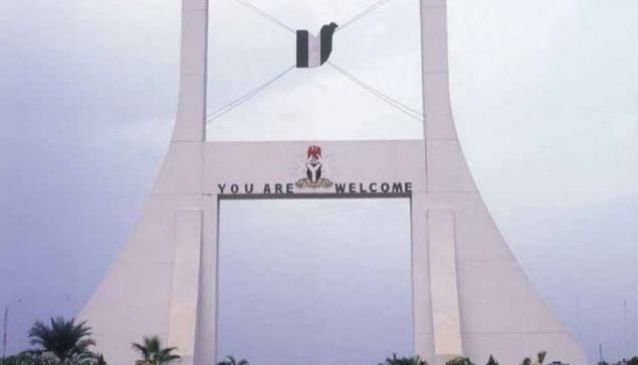 Nightlife in Abuja
Adventure
Abuja is the administrative quarters of
Nigeria
. The city is the seat of the Nigerian government, therefore all nationalities of the World are well represented there. In Abuja, you will find the head office of diplomats, oil companies, construction companies amongst others.The city is often referred to as a city for civil servants and politicians. In comparison to
Lagos
and
Port Harcourt
, Abuja is less stressful and traffic void.
First timers in the city are often mesmerised by its beauty, although there are different opinions on when the city is at its best. To some, the city is most beautiful during the day, while others (like party goers) feel the city is much prettier at night when the streets light are on.
You should see:
Let's go eat...in Abuja
There is never a dull moment in this city as each district has something to offer. Despite the bomb blasts and skirmishes that have characcharacterisedity recently, Abuja has remained a relatively peaceful and quiet place. As with the norm, friday and saturday nights happen to be the best times for residents to let their hair down and party.
Photo credit: @nairaland

As the saying goes; to each man his own, that is how each night-crawler makes a personal choice on how they rock the night. Some residents prefer to chill at gardens after work on fridays with business partners and friends over cold beer or wine(In Nigeria, some of us have our wine well chilled) alongside a plate of fresh fish pepper soup/suya. Others might prefer to relax at indoor game centers/ restaurants or lounge. Not withstanding there is a long list of places to be whatever your preference or situation.
Check out: Obudu Mountain Resort
For the average Joe (or Akin, or Chidera, or Musa), here is a quick run down of how a typical weekend night is in Abuja. First rule is for you to have an open mind to different adventures as usually things seldom go as planned when you are with lively set of people. Sometimes or rather most times, when you leave your home with one destination in mind, you end up somewhere else (its not only in the movie, Hangover, these things happen).
The hours of 6pm to 9pm is regarded as the warm up time in anticipation of what is to come. It is advisable to stay indoors if you have important items on your To-do list for the next morning. This is because you most certainly will get tired with the high energy exhausted at night. Also you can actually use this time to do some research work with the anticipating pressure.
Photo credit: @360.com.ng
By 9pm to 11pm, it is assumed that you are properly warmed up; time to call friends and decide on which location is best to TurnUp in. You may start the night off by visiting game centers or lounges; there is
Trukadero place
(it is a bowling joint) Aqua club,
Sofa Leather Lounge
amongst others. At this time you also get to see a lot of people coming out to party as well. As the evening progresses, it is time to plot and decide if you should call it a night or keep on partying. If you have an early morning appointment you probably want to retire home now. If you are still in the mood for some more fun, then 1am is the MyDNigeria approved time to hit the clubs.
Abuja lifestyle sprouts up new fun spots every day, so the party crowd tends to move from one spot to the other. You must be abreast with the happenings and the direction of where the party people are headed if you desire to be in the right place at the right time in order to not miss in the fun. Another key thing to note is that no one joint has it all, so unless you are having massive fun in one club, you are entitled to go to another and enjoy yourself and your money. The bottom line is that whatever your taste or your vices are, you need to ask the right people the right questions and you will be pointed in the right direction, to fullfil your heart desires.
Photocredit: @aqua lounge
Let us know how friday nights in Abuja are for you. You can start a discussion on our facebook page or using our twitter handle @mydnigeria.
We advise you check out Niger Delta Restaurant below.