Down to business with Elaine David
Editorial
A virtual desk is a brilliant way to give your brand a boost without breaking the bank
Address: 
1st Floor,
Capwire House,
19, Sinari Daranijo Street,
Victoria Island 
Lagos Nigeria
Email: info@elainedavidltd.com
Phone: 019035601; 019035602
Mobile: 08186266693; 08169607408; 08174582249; 08098732523; 08034732523
Who are Elaine David?
If you're looking to develop your business or perhaps you're just starting up and you need somewhere to hang your hat until you get a permenant premises, Elaine David is on hand to offer solutsions to all your workspace problems.
Elaine David was officially opened for business in Lagos by the then Lagos State Commissioner for Commerce and Industry Mrs Sola Oworu, on 29 July 2012, and has been thriving ever since. Their aim is to offer business owners like flexible work spaces, and supporting services you need to help your company run smoothly.
They pride themselves on being a one-stop-shop for businesses big and small, and offer an impressive range of services –from fully-equipped offices,  translation services, to hot-desks. Elaine David understand that businesses have different needs – and different budgets – at each stage of their development, so they strive to make their services affordable and efficient.
To sum up the values that form the backbone of all that they do, Elaine David have devised an acronym: SPINE:
S-ERVICE
P-ROFESSIONALISM
I-NNOVATION
N-ETWORKING
E-FFICIENCY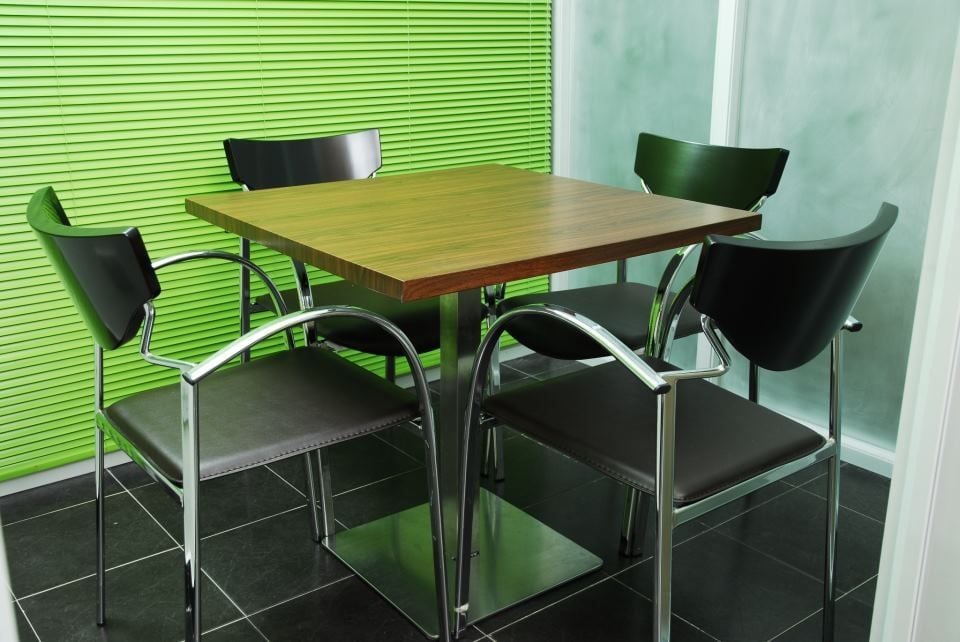 What can they offer my business?
Elaine David are on a mission to become Africa's leading workspace solutions company, so they offer a wide range of different services, to make sure no client is forgotten.
Serviced office
By hiring a serviced office, you can benefit from Elaine David's prestigious business address, which you can use for your website, letterheads and business cards. You'll also have a dedicated phone number, personalised call and mail handling and your company logo will be given a prominent place on display in the office. The facilities are top-notch, so printers, copiers and, crucially, high-speed Wi-Fi will be at your fingertips.
Hot desk
If you're just starting up, or you're a one-man-band, hiring a single work space in Elaine David's Danes Suite, or in their specially designed hot desk room, is a great way of having an affordable office in an excellent location. 
Virtual desk
A virtual desk is a brilliant way to give your brand a boost without breaking the bank. You'll get a virtual business in Victoria Island (the commercial hub of Lagos) and a local contact number, which will be answered by professional reception staff, in your company's name. These professional touches will make all the difference to how your business is perceived by potential customers.
With Elaine David's popular virtual office package, you'll have the advantages of a fully-serviced work space, without the hassle – or the expense – of having to lease a traditional office. If you're in an any doubt about the advantages of a securing a virtual office for your fledgling business, consider these advantages:
1.     Look before you leap: A virtual office is a great way to weigh up the viability of a new business, before you comment to spending on office space, equipment or staff
2.     Keep costs low: Perhaps one of the biggest advantages is that you'll have little or no costs when it comes to utility bills or other office maintenance
3.     Look professional: Your clients will no doubt be impressed by your professional receptionist service and desirable business address
4.     Pay as you grow: With a virtual workspace you're in the driving seat of your business's expansion. You can acquire more services, such as weekly or daily hire of a meeting room, at the pace that suits you
5.     Flexible working: With a business address taking care of mail deliveries and phone calls for you, you'll have the freedom to work remotely – only visiting the physical office space when it suits you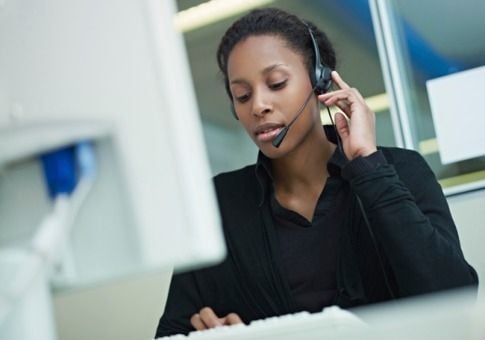 Language translation
These days we live in a global village, and for any new business, it pays to be international. Of course, to do business with our foreign counterparts, it helps a great deal if we can understand one another! That's where Elaine David's translation and interpretation services here in Nigeria come in. They can provide linguists who are bilingual in English and French/Spanish, who are on hand to translate business correspondence, interpret for you and your clients during meetings, and also make logisitical arrangements such as hotel bookings for both parties.
Corporate events
Elaine David really have thought of everything. As well as desk space and support services, they'll even plan and organise your events for you.  When you have a seminar, exhibition or symposium coming up, and you want to impress, it's  comforting to know that you can call on Elaine David's professional event planners, who will take care of all the logistics and management services, to ensure your event runs smoothly.
Who are their clients?
Elaine David's excellent services have earned them a client-list in Nigeria that includes a top management consultancy firm, a leading communications service, and a host of other thriving and innovative companies. So, if you're looking for an affordable, flexible workspace that will be tailored to your needs – and that comes with a host of extras - Elaine David should certainly be on your radar. Your business will thank you for it.