Have Fun in Lagos (Part 1)
Adventure
You may be in the mood to see more beaches or even try water sports like jet-skiing or water-skiing.
It is a good thing that you decided to take that trip to
Lagos
, you are probably locked up in a luxurious confinement right about now or am I unlucky in my guess as you are involved in some other business of yours? We all crave a relaxing time after all that work - I'm just glad to inform you that whether you seek time alone somewhere in Lagos or if you are with family, Lagos is ever ready to host you. No need to worry about security, as these fun places are in secure locations in the mega city of Lagos.
No kidding! I'll go ahead and list some great places you can visit in your free time in Lagos, places that promise to leave a positive impact on your face (now you can smile!).
I'll start off with The Lekki Conservation Centre; this is a project of the Nigerian Conservation Foundation - at this site, you will find the beauty of nature's wildlife in mangrove forests. The conservation centre is a great tourist location for families with children as it is educative and a great spot to conduct research! Nothing beats the rich essence of nature at this centre and it is all there for you and your family to enjoy!
Moving on to the Lekki Beach Resort where the luxury of golfing cannot be stressed more! The exhilarating landscape of the golf course is right next to the Atlantic Ocean front (don't miss the attraction of the waves while you are there) and will leave you happily thrilled. You can improve your golfing skills and even compete here; aside from the luxurious sporting activity, you can also have a good time relaxing on the beach - I'm talking '2.5 kilometres of scenic ocean frontage'.
Impressive yeah?
You may be in the mood to see more beaches or even try water sports like jet-skiing or water-skiing - and you can enjoy a smooth boat cruise in the process too. All this can happen at a safe and convenient place like the Tarzan Beach resort, all thanks to Tarzan Maritime Enterprise.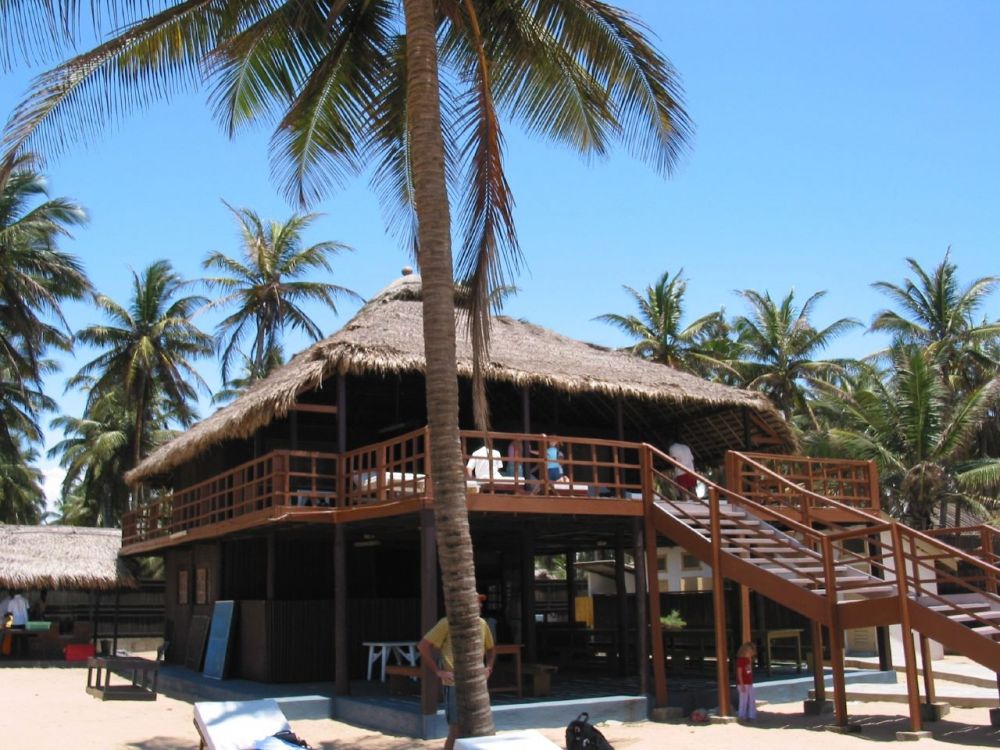 I know you can get carried away and spend all day at the beach resort, but remember there are other days and other interesting places to visit in Lagos, like the GET ARENA - which is a great place to escape to with the family. The kids can try go-karting, or visit the Goonies Kids Center, while the adults can check out the BAR and GRILL (they are also able to watch the kids race on their routes). G Lounge is another place for the adults to relax/chill and this same G Lounge transforms into a lively centre later at night - the adults can have all the fun with the music and enjoyable social traits that go down at the lounge.
Not so far from the GET ARENA is the Palms Shopping Mall - here you can enjoy the variety of quality shopping stores at the mall, or you can go check out the new releases of interesting movies at the Genesis Deluxe Cinema. There is a very good chance that you'll get hungry, but not to worry, there is a food court here where you can grab some food, snacks or major chow.
If you are not impressed by these cafes, restaurants, clubs and movies that you can find at the above listed places, then you can also try out the Silverbird Galleria. Inside this beautiful structure, you can eat, drink, do the movies and have your beauty treatment done at the respective stores you will see at the Galleria. Silverbird's Rhythm 93.7 broadcasting studio is another interesting sight to behold right on the first floor of the Galleria.
The fun never dies in Lagos and if you still need some knowledge of local history or you just want to see some dancing, live music or soccer viewing, then the Freedom Park is a locally recommended place to be. The added security gives you a sense of relief as well: At  Freedom Park, rich local history, a museum, open air stage, amphitheatre, and the Wole Soyinka Gallery are just some of the interesting side attractions at the park.
There are many other places where you can have fun in Lagos; bars, galleries, markets, stores, malls (like the Ikeja City Mall), clubs (like Club Quilox), restaurants (like the Chinese Zen Restaurant) and more that have not been included in this article. All you need do is drive around the beautiful city of Lagos, get socially active and see the essence of life come alive in Lagos; it is never a boring place and it is more than welcoming to everybody - neighbours or visitors from all walks of life. Have you some fun, enjoy the scenery and we hope you visit sometime again!