It's Carnival Time! 
Arts & Culture
Calabar Festival has broken records to become West Africa's biggest street party.
Whether you're looking for breathtaking scenery, vibrant culture, exquisite food or just a warm welcome and friendly faces - look no further than Cross Rivers state. This coastal region is composed of three major ethnic groups - the Efik, the Ejagham and the Bekwarra - and encapsulates the rich diversity that makes Nigeria so special.
From imposing mountains in the north, to the Atlantic ocean in the south, Cross Rivers boasts high peaks, unbeatable sunsets and a rare wildlife - but as well as its natural wonders, the state is also famous for hosting the largest festival in Africa.
Calabar Festival has broken records to become West Africa's biggest street party. Every winter thousands of people from both within and beyond Nigeria gather to enjoy 32 days of music and dance performances, fashion shows, boat regattas and a mesmerizing carnival parade.
Obudu Mountain Resort
Approx ?25,000 a night
This one-of-a-kind resort is nestled in the Obudu Mountain range, in the far north of the state. This is definitely the go-to resort for adventurous guests, as you'll reach your accommodation by hitching a ride on Africa's longest cable car. The hotel's unique location, 2000m above sea level, offers unparalleled views - you will never forget gazing down on Cross Rivers through the clouds. And when you want a break from day-dreaming, the resort boasts a huge water park, natural springs, a nature reserve and a forest that just begs to be explored. And for those with a head for heights, the Canopy Walkway invites you to travel through the tree tops and get up close and personal with Nigeria's bird life.
Guests can chose between three types of accommodation - standard rooms, African huts/bungalows on stilts which maximize the fabulous views, and mountain villas, each of which have three bedrooms, a lounge, dining room, kitchenette and balcony.
The Terrace Restaurant and Bar serve up good national and international cuisine, so there's something to satisfy all tastes - not to mention an open log fire to enjoy. You'll find plenty of opportunities to work off those hearty meals, as the Resort has a fully-equipped gym, tennis and squash courts and a swimming pool. There's also a 9-hole golf course. 
The inhabitants of Cross Rivers have never been prouder to welcome people from all over the world and as the festival has grown to become a celebrated national event, so the state's hotels have developed to meet the growing demand. The good news for tourists is that Cross Rivers now boats some of the most developed tourist resorts in West Africa.
This year's spectacular festival runs from November to 31 December 2013 - so what are you waiting for? To help you make the most of your stay in Cross Rivers, here's a roundup of the region's best hotels.
/things-to-do/obudu-mountain-resort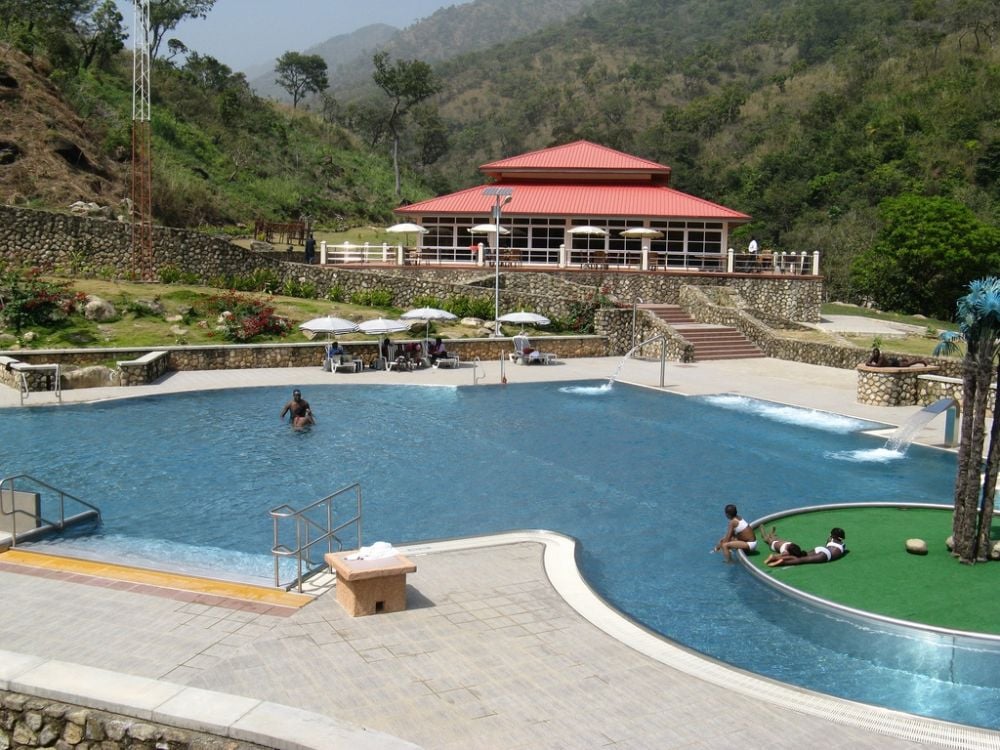 Tinapa Lakeside Hotel (formerly Amber Tinapa)
Approx ₦23,000 a night
10km outside of Calabar is the resort district of Tinapa. Tinapa is Nigeria's first retail-free zone, designed to provide an alternative shopping and entertainment destination to Dubai or South Africa. The Lakeside Hotel features the impressive fisherman's village, where you can enjoy shops, restaurants and even a nightclub. It even has its very own film studio, 'Nollywood Studios'.
The business resort has an impressive 56 shops and when you're shopped-out, there's always the cinema, casino and arcade to keep you busy.
The hotel has 243 bedrooms and a restaurant with an excellent reputation, which overlooks the lake. One of Hotel Lakeside Tinapa's s strengths is undoubtedly is location. Situated just a few minutes' drive from Calabar, the hotel serves as an excellent base for exploring the wildlife and culture of Cross Rivers. And if you're here on business, the hotel is perfectly placed for attending conferences and events. 
/accommodation/tinapa-lakeside-hotel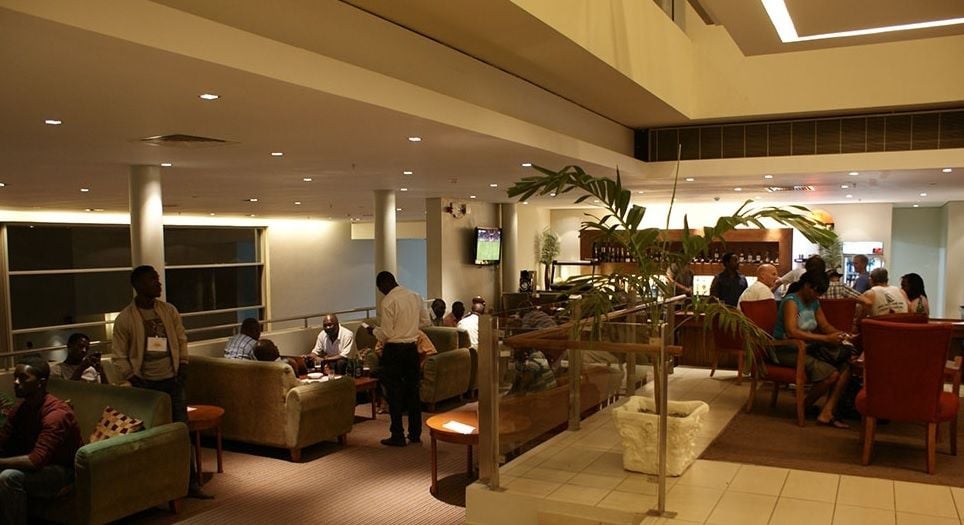 Transcorp Hotels (formerly Transcorp Metropolitan Hotel)
Approx ₦32, 670 a night
Ideally located at the heart of Calabar, 15 minutes' drive from the Margaret Ekpo International Airport, Transcorp Hotels is an obvious choice for anyone visiting Cross Rivers on business. However, this hotel has so much to offer - not least its spectacular views - that it is fast becoming a top choice for holidaymakers and business guests alike.
Its central location means the hotel is not only convenient for dashing between meetings and conferences, but it is ideally placed for visiting Calabar's colourful markets, the marina resort, the U J Esuene stadium and the slave history museum, to name but a few of the city's popular tourist destinations.
With 146 luxurious rooms, a well-equipped fitness centre, outdoor pool and conferencing facilities, the hotel is ready to meet you every need. With five types of accommodation, including 14 suites to choose from, guests are sure to find their ideal room. A trip to the hotel's pastry shop is a must, as visitors swear by their burgers. The Vienna Cafe fuses international and local cuisines and offers all-day dining. 
Another advantage of staying at Transcorp Hotels, especially at this time of year, is that it looks out over the Murtala Mohamed Highway, which just so happens to be the route for the annual Christmas festival carnival procession. What better way to immerse yourself in the spirit of Nigeria than with a front row seat at Africa's biggest street party?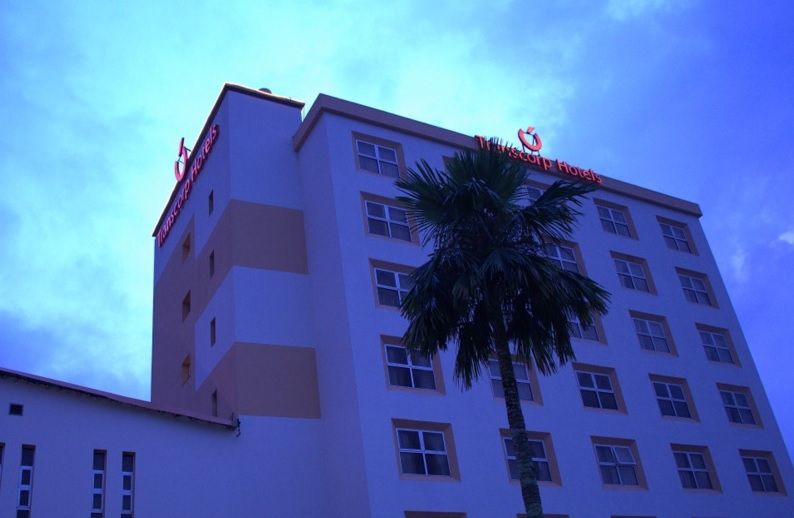 Jorany Hotel and Suites
Approx ₦18,500 a night
Jorany Hotel and Suites may not be as grand as the resorts listed above, but an attentive team of staff and a manager with a real passion for customer service, mean Jorany successfully holds its own against Cross River's most elite hotels.
Nestled in the Asari Eso district, close to the Calabar's Marian and timber markets, the first thing to strike you about Jorany is the hotel's appreciation of fine design and architecture. The hotel's designer has demonstrated a real eye for detail – the interiors are stunning.
Guests can choose from a selection of rooms, ranging from suites to executive rooms. Each is equipped with cable TV, internet access, 24-hour room service and that all-important mini bar. There may not be a 9-hole golf course, but the hotel does boast a swimming pool, a gym, one of the city's most well-equipped conference centre, and a truly excellent restaurant.
Whether you're visiting Cross Rivers to strengthen your business links with Africa, or to dance and sing at Calabar's famous carnival, you're guaranteed to find a warm welcome and the perfect place to stay.