Lekki Leisure Lake
Adventure
Probably one of the only locations in Lagos that offers this amount of fun.
Have you ever found yourself with time on your hands, and wondering what do to with yourself over the weekend in Lagos? Maybe you haven't mapped out what kind of activities you would be involved in? Well if you are outdoors type who doesn't mind getting a little wet then look no further. 
The Lekki Leisure Lake situated along the Lekki Peninsular in Lagos,  is where you want to be. This is a family oriented resort located beside the Vantage beach Hotel, and packed with very exciting activities.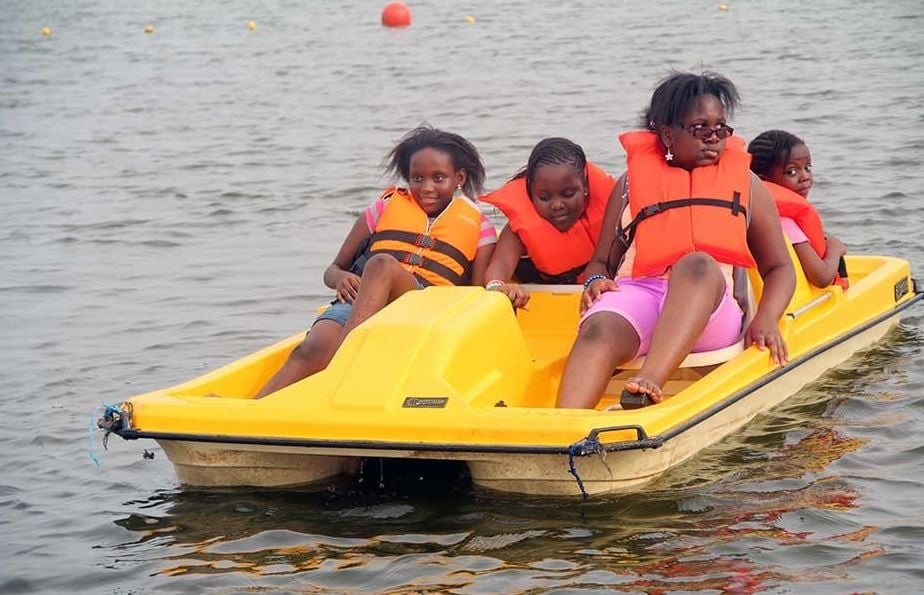 To give you a little idea..
There are the Quad Bikes that navigates you through a designated beach track. These bikes are open for use for anyone above age 12. The dirt tracks are safe enough to race on with family and friends which can be a great laugh.
Pedal Boats on the lake are a great way for families, or couples to bask in the sun while having fun also. Pedal Boats allow at maximum of 4 persons or a minimum of 2.
Pontoon Boat allows you a closer view of the beautiful yet natural lekki penisular and its environs in the company loved ones or goups and is a great way to cruise along the lake.
Jet skiing under the guidance of an instructor is the real adventure especially as you feel the adrenaline rush. This is pure fun that literally leaves you shaken up as well as refreshed, gagging for more.
The Wave boat can accommodate 6 persons and is ideal for small groups be warned it design for great fun navigates the waters on a jet ski so goes very fast.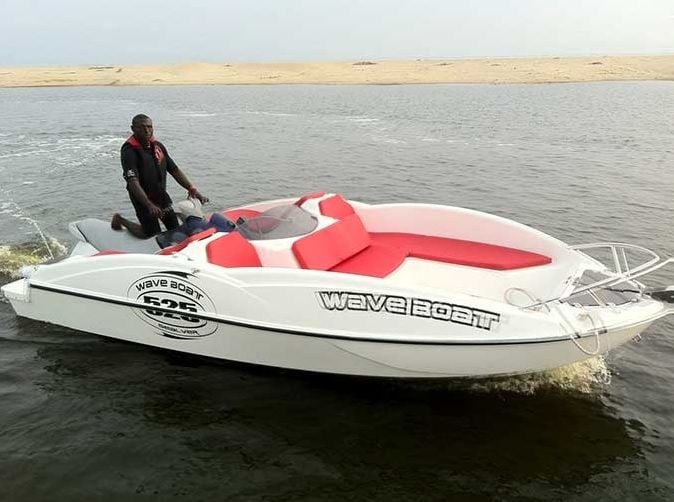 You want to enjoy your time at Lekki Leisure lake to the fullest, especially with all the perfectly safe fun activities to be had. However getting a feel of value for money  largely depends on your pocket.  The resort operates a pay as you system, so you can choose to buy more time for maximum excitement, or spend in moderation.
In our opinion the fees arent cheap but probably one of the only locations in Lagos that offers this amount of fun. 
Opening Times and Fees
The resort  is opened only on weekends and public holidays from 12noon – 9pm with an entrance fee of N1,000.00 (One thousand naira only) for adults and N500.00 (Five hundred naira only) for children under age 10. Please be ware that pets as well as bringing in food and drinks is prohibited.
Once in the resort there are fees for each activity for adults only. So as a guide activities like:-
Jet Skiis  attract a fee of N5,000.00 for 15minutes use if unaccompanied by an instructor. If not accompanied by an instructor, the fee is N3,000.00 for 15minutes use.  A compulsory refundable deposit of N15,000.00 must be paid before going on this ride.
Water Craft, Floats, Quad bikes, Boats prices range from N500 - N2500 per person. 
Food and Drink
There is foods and drinks menu so you wont be hungry or thirsty while at the resort.
Safety
The resort operates within the guidelines of a documented safety policy.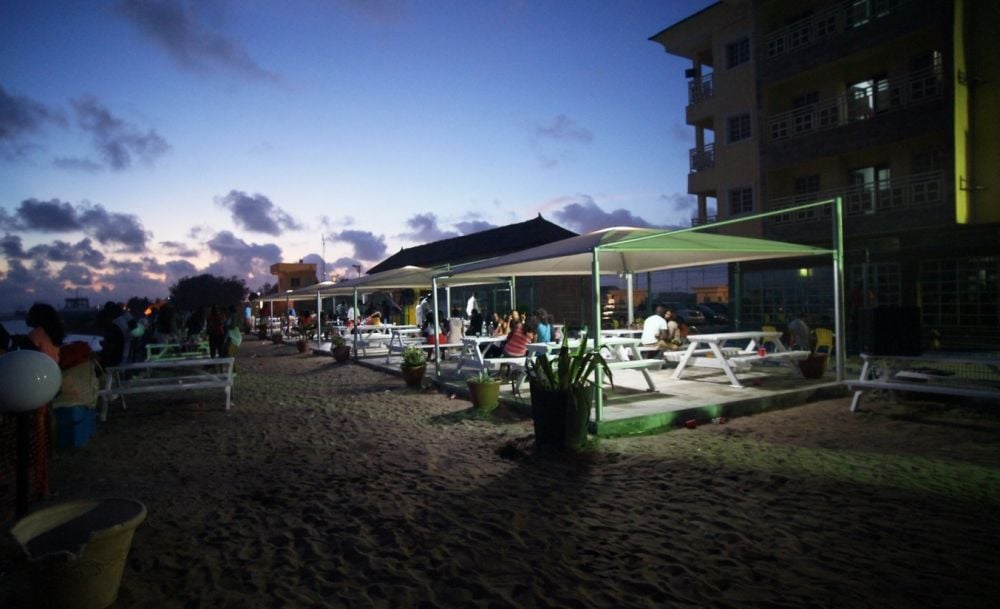 So If on the look out for something to do, or wondering what are some of the
things to do
in Lagos, you can take a further look at the
Lekki Leisure Lake'
s website to learn more and see if its right for you. 
Lekki Leisure Lake
Address: Block 1, Plot 3, Okunda Blue Water Tourism Scheme , Lekki, Lagos State
Phone: +234 708 792 5587