Let's go eat...in Abuja
Food & Drink
We all eat and it will be a sad waste of opportunity to eat badly - Anna Thomas
In times past if you wanted a good meal in
Abuja
, the Federal Capital of Nigeria, you had to get to a five-star hotel. Not anymore. Abuja has come of age as far as eateries are concerned. No matter your culinary preferences, you can find something/somewhere to satisfy you. From the very basic corn dough sold by the illiterate woman by the road side to exotic foreign offerings from as far away as Mexico,
Abuja
has it all!
In this piece we will be highlighting some of the best places to go for authentic dishes. Such places abound of course and a good number of them serve local and continental dishes. However there are a number of other places that are purely traditional in all things culinary.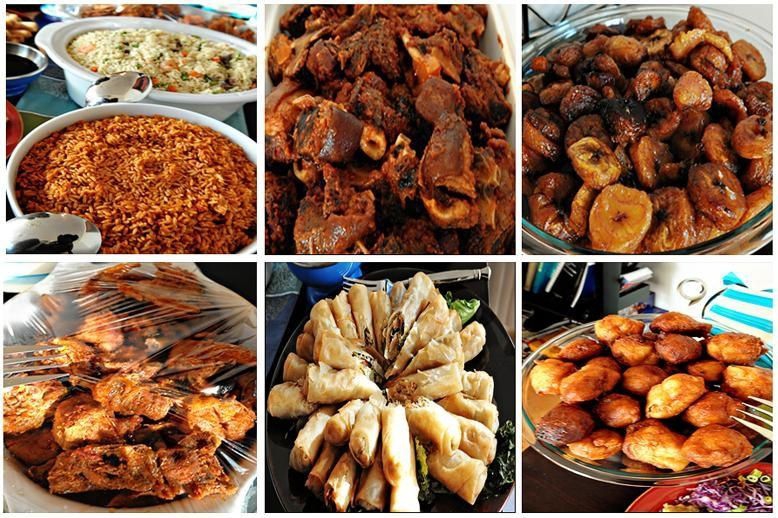 Arguably, top on the list of such places is the Niger Delta Joint. With no formal name or nomenclature, it is variously referred to as "Mama Banga's place", Niger Delta Kitchen", etc.  It is situated in one of Abuja's numerous parks or "gardens" in highbrow Wuse 2 area of the city.
Its location makes it a favourite for bankers, and other white collar job holders. Peak periods from 12noon to about 3pm, you could find yourself waiting for a free space in the very spacious joint. The structure housing this eatery is unique. It is half built with cement block walls and finished with wire mesh. This allows air to circulate freely, supplemented by various standing fans. It is roofed with thatch over aluminum roofing sheets, making the place cool at all times.
The selling point of this eatery is not the structure. It is the food. The dish for which it named is the very famous "banga" soup. This meal, which is traditional to the Niger Delta region of Nigeria has become very popular nationwide. It is prepared from palm fruits and you can have your choice of fresh catfish, smoked fish or beef banga soup. It is usually served with starch, eba (which is a Nigerian staple made from cassava flour), pounded yam or semovita (made from wheat flour).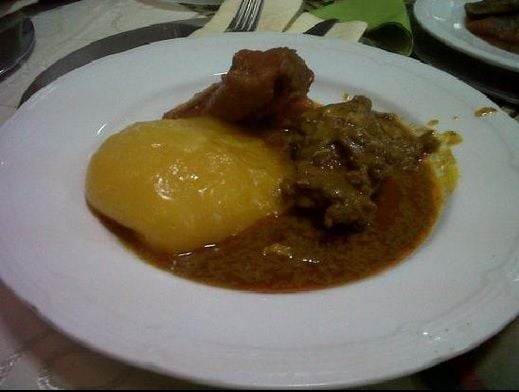 For a wider range of meals, 
Biobak Restaurant
with several outlets across the city would do just fine. It is notable for its clean environment and well prepared local and continental dishes. A big selling point for Biobak is the well-organized parking within their premises. The staffs are warm, welcoming and helpful too. They are also famous for promoting healthy eating and you can find a wide array of vegan dishes. They have a large variety of fresh fruits and salads available. In the parking lot, they have a local snack spot where you can buy local delicacies like roasted plantain and fish.  They also serve a wide variety of fresh fruit juices. Some of the more popular offerings include pineapple, watermelon and fresh orange juice.
For budget dining on the go, a must-try spot is the little Beijing Chinese restaurant in the Area 11 neighbourhood. This tiny place tucked away on Port Harcourt crescent offers some mouthwatering Chinese dishes designed to suit any budget. They are the closest to a drive-thru restaurant in Abuja, as their take away outlet is located on a major street and you do not need to come out of your car to collect a previously called in order.
Their very well prepared meals are available in take away packs at a small price or you could eat in the cozy lounge that also doubles as a bar. In the night, the restaurant spreads to the sidewalk and you could watch passersby as you dine leisurely. For those in a hurry, they offer delivery service city-wide for a fee. You could also call in your order and pick up your meal in forty minutes. Their must- try dish is the vegetable fried rice with peppered chicken. The very spicy chicken has been known to trigger a runny nose, so watch out!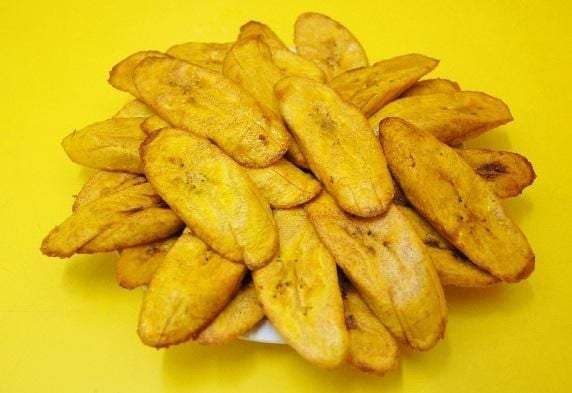 For shawarma and burgers our absolute favourite spots are
Drumstix
and
Southern Fried Chicken
. Drumstix is a fast food place with multiple outlets city-wide and they make a mean shawarma! The chicken shawarma drips with sauces of goodness and it comes hot and spicy, at an affordable price too! For burgers and "imitation KFC", you can't beat Southern Fried Chicken or SFC, for short. Their chicken and chips is as good as the real thing too. The downside of SFC is the long queues you encounter in all their outlets; which is surely an indication of how good their offering is! 
For the real thing, KFC has a number of outlets in highbrow areas of the city like the classy outlet on Aminu Kano Street in Wuse 2. This outlet puts all other similar eateries in the vicinity to shame. With its swanky interiors and superior lighting, it is a sight to behold at night and they remain unrivalled as the "chips" address in
Abuja
, the Federal Capital.