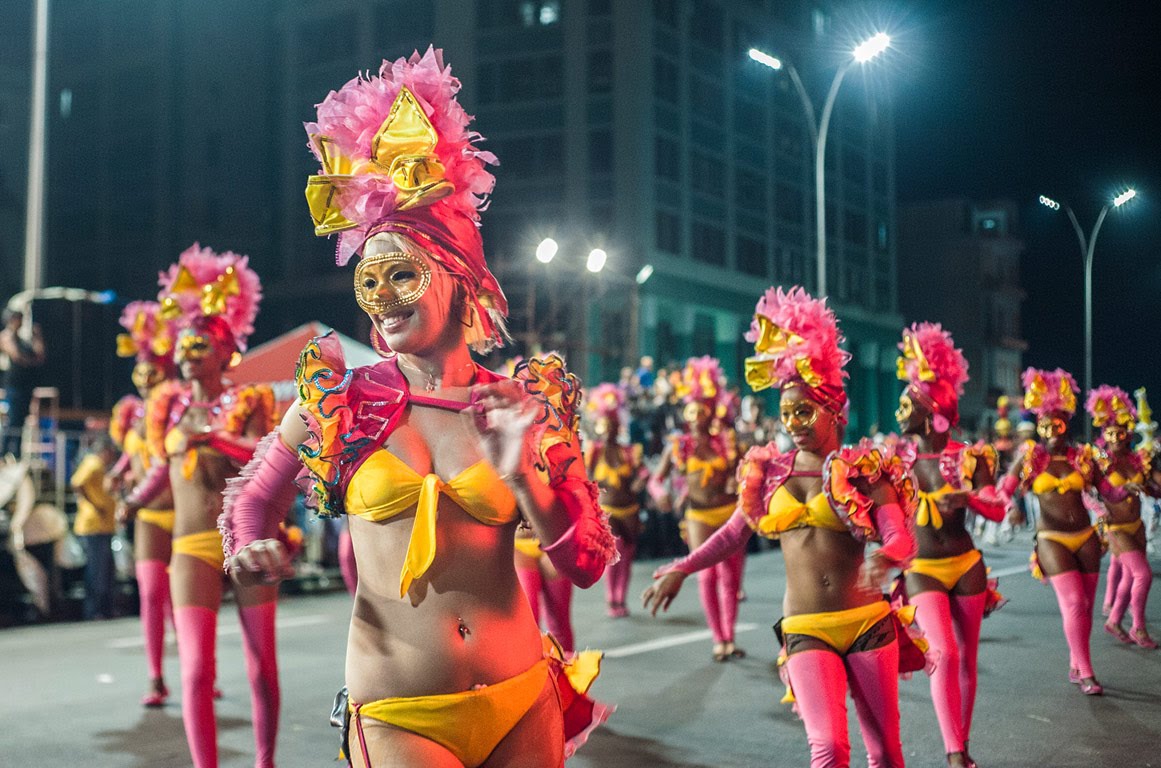 Top 10 Activities to Make Spending Christmas in Nigeria Memorable
Family Fun Mini Break Top 10
You've booked your flight to Nigeria and now you're counting down the days and minutes till you're off to the motherland. That's great! But have you thought of what to do for fun once you get into Nigeria?
Here's our guide to the best things to do in Nigeria at Christmas. You'll soon discover there are many festive ways to celebrate Christmas in Nigeria.
1. Calabar Carnival
This is a very popular event that seeks to showcase the Nigerian culture at its very best. The Calabar carnival is held in Cross River state capital of Calabar and is usually a month filled with lots of activities and events that display the African culture and heritage through music, dressing, drama and other creative activities.
The month-long program has begun and is set to host more than 2 million people from 26 countries with music performances from national and international artists such as Lucky Dube, Fat Joe, Young Jeezy, Nelly, Kirk Franklin, 2Baba, P square, etc. Countries such as Brazil, South Africa, Greece, Kenya, Thailand, Ghana, Mexico, Rwanda among others will be represented in the Fashion Show, Beauty pageant, Boat Regatta, Christmas Village, Traditional Dances and the Annual Ekpe masquerade festival performances. U.S. Rapper, Rick Ross is also expected to make an appearance on December 26th.
2. Port Harcourt Carnival - Carniriv
The Port Harcourt Carnival is held annually in December. It features street parades, boat regattas lots of night entertainment as well as ceremonial events of both cultural and sacred significance. The Carnival begins a few weeks before Christmas and usually lasts for seven days.
The Port Harcourt Carnival is unique in the fact that it combines two carnivals - a purely cultural carnival and a contemporary Caribbean style carnival- in one. There would also be musical performances from both local and international artists. It is set to commence from 13th - 20th of December.
3. Concerts
There are a number of concerts taking place across Nigeria this year and some of your favourite Nigerian acts will be headlining shows in this season. Artists like Brymo, Wizkid, Adekunle Gold, Kiss Daniel, Olamide, Davido, Burna Boy among others will be holding concerts across various cities during this period and so this might be a good way to let loose and let off some steam.
Lest we forget,
Michael Dapaah
aka Big Shaq is coming into Lagos too. So you might want to include screaming "Man's not Hot" at the Pepsi Rhythm Unplugged to that list.
4. Beach Vibes
What's better than a day with friends, music, and laughter? Errr… I can't think of anything! Going to the beach this Christmas and playing with the waves is another great way to have some fun in Nigeria this Christmas. Call up a few friends, organize drinks and food, set up a date, and show up ready to get some sand in your hair and ride the waves.
Some beaches have fun activities like horseback riding, surfing, zip lining and beach racing, so you can take part in some of them with your friends.
5. Road Trip
Use this period as an opportunity to see a different city in Nigeria, other than where you are used to. It does not have to be far, just map out a place and take a drive or hop on a bus to that city and explore their sights and sounds. Ensure that you book your hotel in advance so that you can travel within a budget.
6. Lend a Hand
Visit an orphanage, do something good. There are a number of people for whom this Christmas will be a drab one but with your presence and gifts of love, they can smile again.
Take some time, sort your old clothes and items, purchase some essential items. Volunteer at an event on Christmas Day to help bring some holiday cheer to those less fortunate. In the end, you will discover that bringing smiles and joy to those in need is truly embodying the spirit of the holiday season.
7. Eat Out
A number of restaurants remain open during the holidays and have special holiday menus.So why deal with dirty dishes when you don't have to? Besides use this opportunity to try out various mouthwatering and creative dishes. Don't forget to take photos of your food and tag us on Social Media #MyGuideNigeria. https://thebourgielife.files.wordpress.com/2017/12/neonbrand-271121.jpg


8. Organize a Cookout/Potluck
Evenings at this time become relatively cooler and it would be a great time for you to invite close friends to a cookout. You can ask everyone to bring a dish/drink, so there's more for everyone to eat and drink.
9. Cinema
This is one fail-safe plan, that is, if everything else fails, you can always go out to see movies with friends or by yourself. Preferably with friends. Here are some movies you can see with friends this Christmas - Jumanji, The Wedding Party 2, Pitch Perfect 3, Daddy's Home 2, Potato Potahto, Ferdinand, Coco etc.
10. Play Tourist
Discover the sights and sounds of your city through the eyes of a tourist, both at daytime and at night. Take time to visit the cultural sites, museums, recreation centres, resort centres etc available in your city.
For those coming to Lagos, some places look really beautiful and sparkle at night e.g Ozumba Mbadiwe, Eko Hotel Roundabout, and would be a great addition to your Nigerian Christmas bucket list.
Do you have other plans that are not on this list?
Explore our other lists
and share it with your friends and family so you can plan together.
Written by:
Jadesola Odujole
PUBLISHED: Dec 11th 2017