Studio 6 Salon and Spa
Editorial
The trained stylists are happy to consult with you and suggest designs
A trip to the
spa
 in Lagos isn't just about a fresh coat of nail polish or a new hairdo. Salon treatments are proven to reduce stress, boost our mood and leave us feeling revitalised, refreshed and ready to face whatever life throws at us. In the hustle and bustle of modern life, we all need space to unwind and take care of our bodies and minds. And what better place to do take some me-time than at Lagos's most talked-about
spa
and salon –
Studio 6
?
feeling your very best, but without too much of a dent in your wallet. Not only does the studio have an excellent reputation as a hairdressers, but it also features a fully-equipped on site spa, offering everything from massage and facials to manicures and hair removal. You're only problem is going to be deciding which treatment to have first!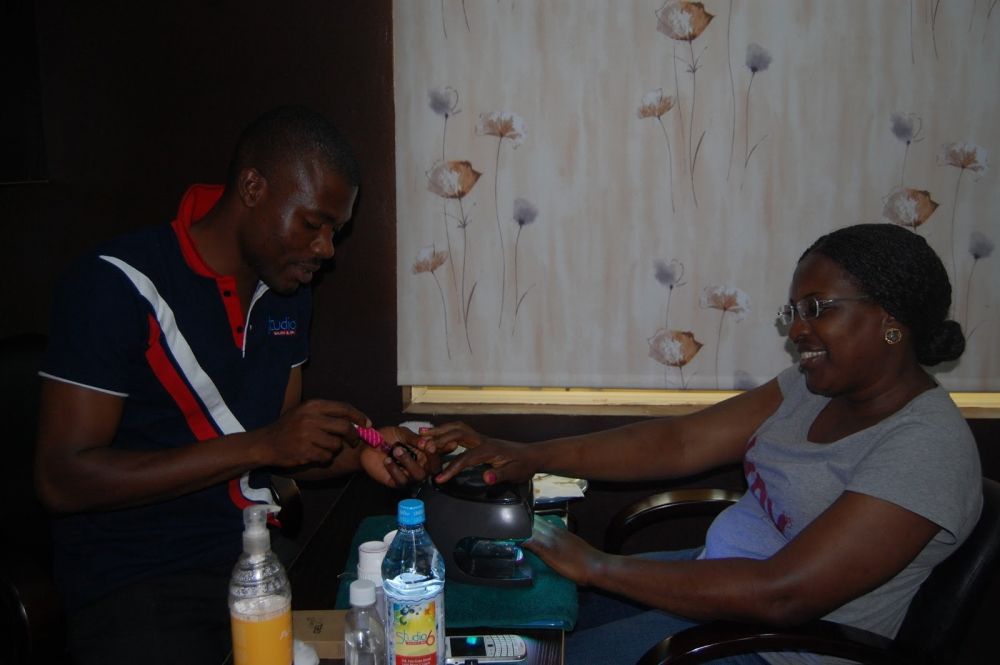 Location
Studio 6
is conveniently located in Lekki, Lagos's go-to area for shopping, dining and entertainment. The studio has a handy online booking system, which means you can log-on 24 hours a day, at a time that suits you, to book your appointment. 
As soon as you step inside
Studio 6
it's easy to forget that you're in the city. The salon's uncluttered modern decor creates an atmosphere that is instantly calming, and the air is refreshing cool. You are guaranteed a warm welcome from the staff, who will make sure you're feeling comfortable and at ease.  You will feel tranquil and content before your treatment has even begun.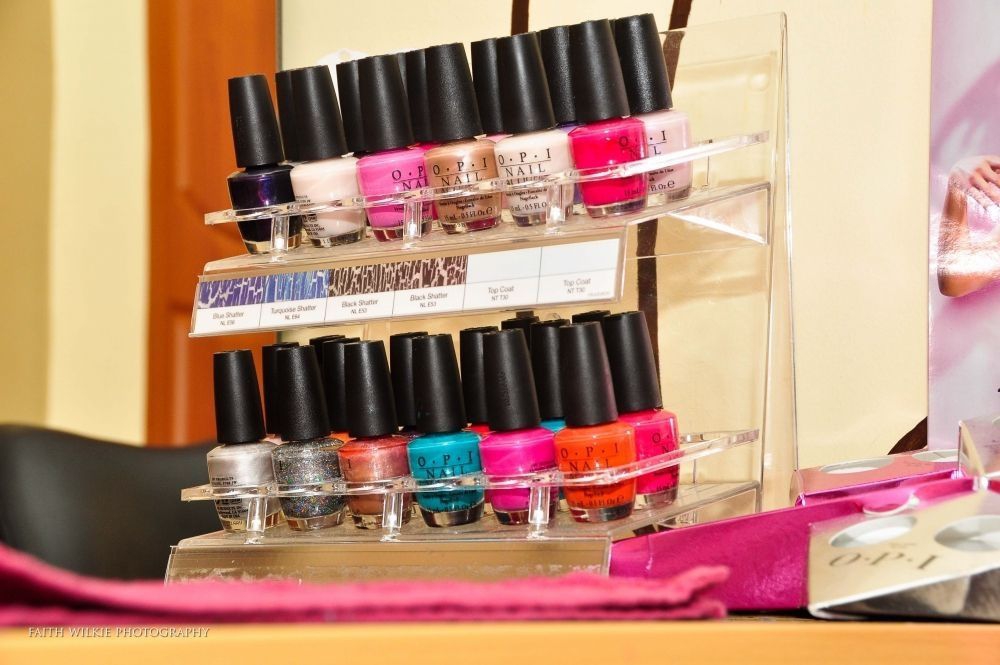 Services
Now for the good part – the treatments! If it's a new hairstyle you're after,
Studio 6
offers three levels of stylists, so you can chose from basic, intermediates and advanced services, depending on your individual needs. 
The trained stylists are happy to consult with you and suggest designs that would work well for your hair. Deep conditioning treatments are also available and after cutting staff will also blow-dry and style your locks. For special occasions, you can have your hair styled in gorgeous up-do. And if you fancy making a statement or changing your look completely, you can opt for a colour service, weave or curl. The expert stylists will even correct your existing colour, if you've had a mishap with a DIY at-home dye kit (we've all been there girls!) Men's haircuts are also available and the salon provides discounted styling services for children 10 and under. 
For those for want to indulge, you'll be spoilt for choice at
Studio 6
's
spa
 in Lagos. The stresses and strains of modern life can take their toll on your skin and traditional, hot stone or even body salt massages lasting up to an hour will leave you revitalised and glowing. And after a hydrating body wrap your skin is guaranteed to feel rejuvenated and baby soft.
Hair removal treatments for eyebrows, upper lip, cheeks and chin are performed swiftly and expertly, leaving you feeling fresh and preened, but not like a plucked chicken. And for those finishing touches, manicures and pedicures are a most. The salon has a super range of coloured nail polishes – look out for the mint green! Every fourth visit to the salon will earn you a free treatment, so there's no excuse not to come back.
Staff
Studio 6
is equipped with state of the art technology and equipment, but a salon is nothing without its staff. Thankfully at Studio 6 you'll find a team of professional, highly-skilled and friendly beauty experts on hand to listen to your beauty and health concerns and offer tailored advice about the treatments that are best suited to your needs.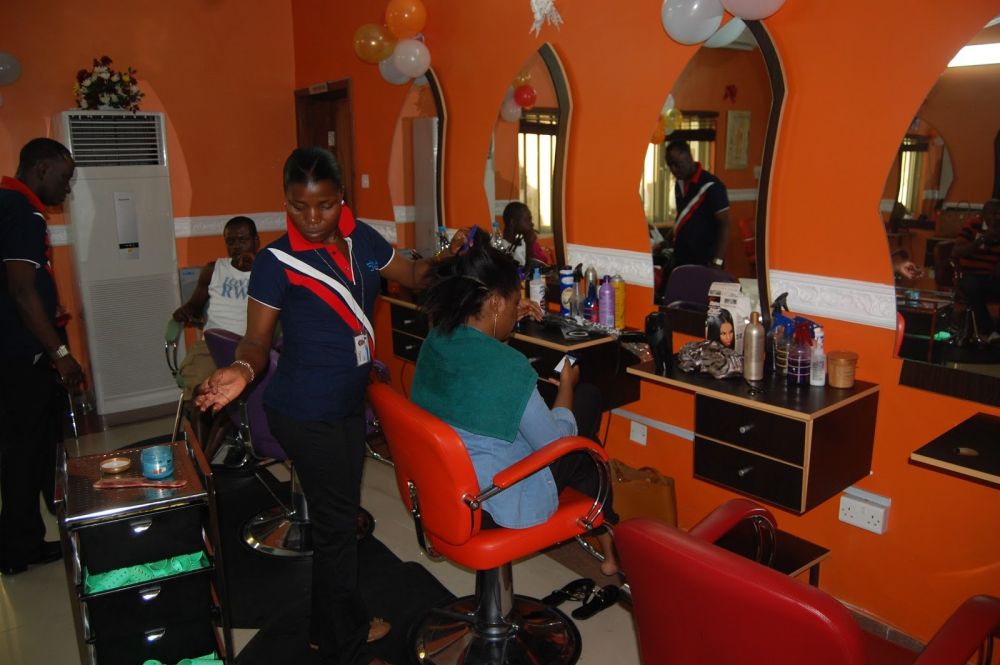 Your big day – wedding and bridal services
It's the biggest and happiest day of your life, and naturally you'll want to look your best.
Studio 6
is the go-to salon for bridal pampering, and they even offer a mobile salon services if you'd prefer to have their services brought direct to you. 
The wedding package offers everything a couple and their wedding party could wish for on their big day. You can arrange for the salon to close, just for you, for a whole or half a day, so the stylists and beauticians can give you their undivided attention. Talk about star treatment! As well as hair cutting and styling, the friendly therapist will treat the bride to a manicure and pedicure. For added glamour, the lucky lady can even opt for lash extensions. But it's the groom's day too, and he'll find plenty of treats of his own in the package. As well as hair cut, he can enjoy a full body massage to sooth away those last-minute jitters! 
With all eyes (and camera lenses) on the bride, perhaps one of the most important part of any girl's wedding preparation is her make-up. Studio 6's trained make-up artists guarantee to make you look a million dollars for your big day. And if you're more of a DIY girl, they offer detailed lessons in makeup application, so you'll be an expert in no time. The products are also available to buy, so you'll be able to look just as fabulous on your honeymoon. 
Whether you're going for the natural, willowy look on your wedding day, or full-on A-list glamour,
Studio 6
's hair stylists will transform your hair into the look you've dreamed of. They offer an impressive range of up-dos, and special finishing touches ranging from fresh white orchids, to glittering tiaras. If you've seen a style in a magazine that's caught your eye, the staff at Studio 6 encourage brides to bring in a picture, so they can recreate the style just for you. All you need to do is turn up with clean, dry hair, and the stylists will do the rest. 
Studio 6
caters for individuals or groups, women, men and children, of all ages – so whoever you are, be sure to drop in. Go on, you deserve it. 
Contact Details:
Address: 11B, Fola Osibo Street, Lekki Phase 1, Lagos State
Phone: +234 1 290 1557