5 beer brands in Nigeria
Adventure
Beer is proof that God loves us and wants us to be happy - Benjamin Franklin
Some few beer facts you will find hard to believe.
1. Beer is FAT free.
2. Beer used to be a substitute for water when water can't be found or where the water isn't safe due to germs and bacteria.
3. A bottle of beer packs as much energy as 7 slices of bread.
4. Little girls brewed beer by chewing corn to a pulp. Warm water is added to the pulp and left for a few days.
5. Beer is a social activity in Nigeria.
You might find No 5 above very easy to believe. Beer consumption in Nigeria is very rampant and if you go anywhere, in all regions in Nigeria, you will be sure to see beer of different types, sizes and quality welcoming you to Nigeria. We love to gather and have a beer while engaging in social activities like pool, soccer, picnics, e.t.c.
The 1st Beer & Health Symposium held in November, 2014 at the Iris & Jazmine Hall of the Eko Hotel and Suites, Lagos. The one day symposium was themed "Beer as Part of a Healthy Lifestyle". The event was chaired by Scholar, Writer and Professor, Bankole Omotosho. There were distinguished gentlemen and ladies from the health industry, food & nutrition science and others who shared expert knowledge on how beer contributes positively do to the society if taken in recommended moderations.
I put together 5 beer brands you will mostly see when you visit Nigeria. Familiarise yourself with them & open a conversation with anyone when you explore the night or fun scene in Nigeria.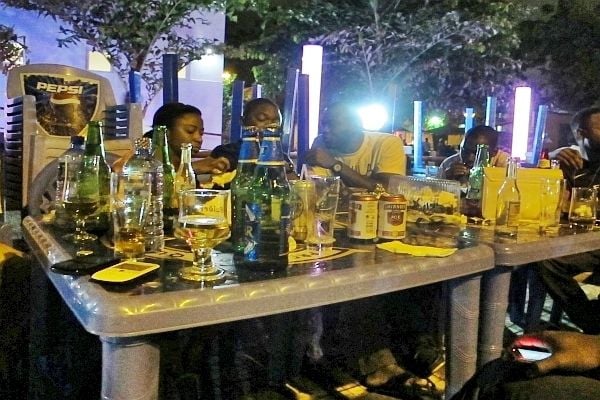 Star: It is likely the only brand of beer you will find in any town, city, remote village of any region you may find yourself in Nigeria. It is the first beer brewed by the Nigerian Brewery. It is for the world by Nigeria. This beer comes in a can, a Lite version and in a green bottle. Street name goes from "shine shine bobo" to "star boy". 
Can: Yes
Price Range - $2-$10(N300-N1,500)
Harp:
This beer is strong. I believe enough has been said at this point. Harp was released in the 70s. It has undergone a number of transformations but the strength of the beer in it has not wavered. Harp is preferred by many beer lovers because if feels like the real thing. You will have to order to understand what the real thing is.
Can: Yes
Price Range - $2-$10(N300-N1,500)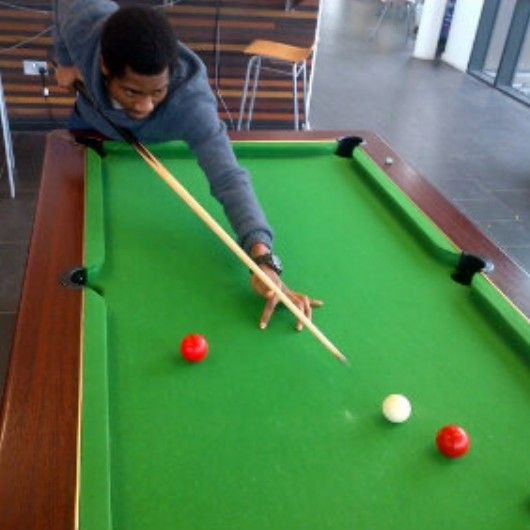 Guinness: This isn't a beer per say, but it fits in well enough if you are looking for a drink to relax with. This stout comes in different forms & sizes. You barman will likely ask you "which one" if you order a Guinness, what s/he is asking is if you want a small stout, medium stout or big stout. The choice is all yours. Guinness is preferred among 'Men'. This means the people you might meet drinking this will feel like they are having the strongest drink in the bar. Another name for Guinness is Udeme. 
Can: Yes
Price Range - $4-$15(N400-N2,000)
Gulder: This smooth, well-filtered drink is a favourite among many beer lovers because it goes well with any occasion, setting and appetite. The beer came after Star. I think it's the rival to Star. 
Can: Yes
Price Range - $2-$10(N300-N1,500)
Heineken: Yes, the international brand has presence in Nigeria and is loved by the locals. It is possibly the (or one of the) most expensive beer at the bar you visit. The Heineken team in Nigeria organises football sessions where you watch the UEFA Champions League games. 
Can: Yes
Price Range - $4-$15(N400-N2,000)
Bonus Beers
Dubic: You will likely see this beer when you enter into rural Nigeria. It's light and it goes down well on a cool evening by the road in a village watching the Sun set in the distance. It comes cheap so stock up.
Can: No
Price Range - $2-$5(N120-N500)
Orijin: This is a new beer on the scene. This beer is a combination of herbs and alcohol. It is widely gaining acceptance among non-beer lovers. This might be due to its sweet taste. Orijin has the 'bitters' version/flavor. The beer comes in a small & large bottle. 
Can: Yes
Price Range - $2-$10(N300-N1,500)
Ace Roots: This is the latest beer on the scene. It also combines herbal extract with alcohol to give a sweet, pleasing beer taste. It is slightly cheaper than Orijin. 
Can: No
Price Range - $2-$10(N300-N1,500)
Now, in Nigeria you see, we like to keep the mouth busy while sipping the beer. Suya is a favorite delicacy to engage in. It is simply strips of meat cut to embed on sticks, seasoned appropriately and left to roast. You will know there's one in the area because the aroma will warm the place up. 
Nuts are also used. Some bars will serve you fine ground nuts to go with your beer. The same bar could have delicacies like Isi Ewu, Nkwobi, Pepper soup (fish, beef, turkey, chicken). Shawarma is another option. You can  get food at the bar. Most bars have food sorted out for their patrons. 
 A sure time to visit a bar and find it full is during football season and there is a game on TV. Nigerians will gather to enjoy one of our solemn rituals of beer and football. We will like you to join us.
The Nigerian Brewery at Iganmu, Lagos is one of the points of interest you can call up on while in Lagos. The sweet aroma in the air around the brewery lets you know you have arrived.
Lastly, I will finish with this video of Freedom Park, one of the places to relax, meet with the locals, and have a beer while in Lagos, Nigeria.
RELATED
If you are in Abuja, and cocktails are more of your kind of thing. (Event in Abuja)
Find places to enjoy nightlife/party/TGIF/beer in Lagos. (Bars, clubs, lounges in Lagos)
You can find taxi companies to call here. Don't drink and drive. It 'kills' the fun. (Useful Info)
Learn how to order a beer, how to call a cab, how to count in the local languages. (Useful Info)
Fran shares her experience partying in Abuja. (Travel Article)
This emergency center treats anyone without prior registration. (Useful Info)
Pratical Information. (Useful Info)