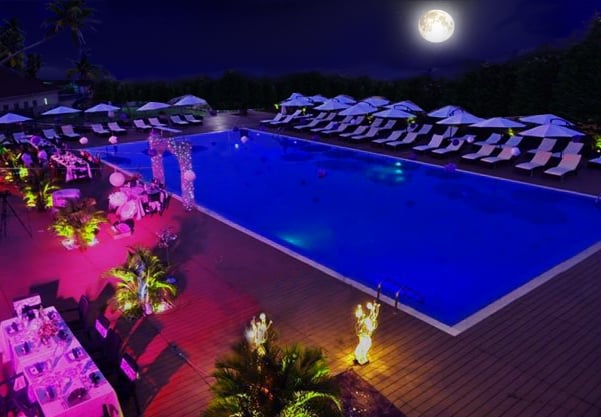 Best Places to Visit on a Friday Night in Abuja
Adventure Food & Drink
Everyone looks forward to Friday nights in virtually every part of the modern world. This is because Friday marks the end of the long stressful week. As such, people go to fun places where they can unwind and burnout the stress. On days like this, the popular phrase 'thank God it's Friday' is seen and heard everywhere.
The city of
Abuja
is a beehive of activities on Friday evenings. The night clubs, cinema halls, parks, lounges, hotels and even swimming pool sites are always bubbling with activities and things to do. If you are in
Abuja
or are planning to visit
Abuja
on a Friday, here are some of the places we think you can visit:
1. Cubana Longe
Image Source: www.criticchef.com
Cubana Lounge is an exotic night club situated in Wuse II,
Abuja
. Every Friday night, fun seekers are seen trooping here in their numbers for a slice of the
nightlife
in Abuja. Some even go as far as lodging in Abuja hotels close to the location of the club. Some of the things to enjoy here range from good music to assorted drinks and good food while watching the beautiful sights of ladies dancing to the soft tunes played in the background.
2. Millennium Park
Image Source: www.commons.wikimedia.org
Millennium Park is the biggest public park in Abuja. Located in Maitama District area, the park is known to attract fun seekers in their numbers. Some of the facilities at the park include a beautifully structured walkway, a swimming pool and well tended gardens where guests can sit in the cool of the night while taking in the beautiful scenery around them making a visit a great and relaxing
thing to do
in Abuja.
3. Silverbird Cinemas
Image Source: logbaby.com
Silverbird Cinemas is situated in Central Business District,
Abuja
. The entertainment centre has restaurants, a cinema, games arcade, and several shops. The famous Shoprite Store is also located in the building. Here, fun seekers in Abuja come to watch late night movies on Friday nights. Some even go to the arcade centre to play games and also enjoy the company of their friends.
4. Jabi Lake
Image Source: www.teemages.com
If you are a lover of nature and love the calming effect of the ocean breeze on your skin, then this place is perfect for you. Located in Jabi area of the city, Jabi Lake is an artificial lake with all the thrills of a natural lake. It attracts guests in their volume as it is one of the very few water bodies in Abuja.
5. SkyBar Rooftop Lounge
Image Source: www.ofadaa.com
The SkyBar Rooftop Lounge is one of the most beautiful places you can hang out on a Friday night in
Abuja
. It has a breathtaking rooftop bar and luxurious furniture. This is a good place to take the special one to. In fact, you can even pop the question to your dream girl here. It offers a nice view, the coolest cuisines, and loads of fun.
6. Blucabana
Image Source:www.criticchef.com
The Blucabana is an exquisite
restaurant
and cafe. Situated in the heart of Abuja, it has a beautiful swimming pool with deep blue water. It is a great choice for both lunch and dinner. Guests who come to Blucabana on a Friday night enjoy the romantic feeling it gives. You can come here for just dinner or a weekend getaway with the special one.
For more interesting places to visit in Abuja or things to do while in Abuja check out this link
https://www.mydestinationnigeria.com/nightlife/abuja
Click here for
Hotel Bookings
in Abuja
Written by:
Sylvester Asenguah
PUBLISHED: Jun 9th 2017