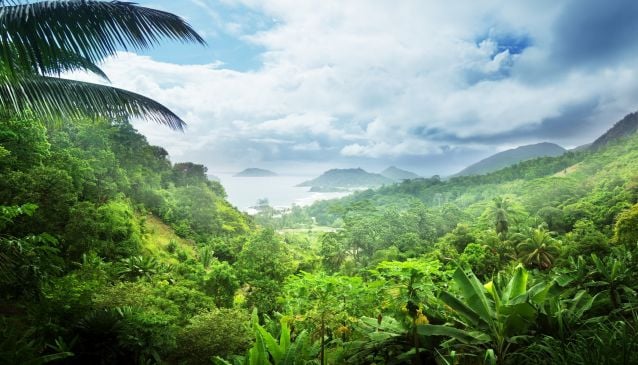 The Best National Parks in Nigeria
Editorial
There is an immediate sense of peace when you find yourself standing among the giant forest trees.
Nigeria, named after the great Niger River that pours through it, is the seventh most populous country in the world. Of course, Nigeria is also home to thousands of different species of animals that, that inhabit this land in some of the Africa's most popular national parks. From the dense jungle of the rainforests, to the low lying savannahs and the sloping river valleys, Nigeria has a vast ecosystem that offers perspective on the amazing abundance of life on our planet. These are some of the greatest national parks that Nigeria has to offer.
Yankari National Park
One of the most popular national parks in Nigeria is the Yankari National Park. Teeming with diversity, Yankari is actually one of the few places in the world where tourists can visit such a huge variety of species in their national habitat. Despite heavy poaching the populations of some species have thrived here. The African Bush Elephant population has even grown to approximately 500, the largest number in West Africa. There is plenty of other wildlife to see including a huge bird population, buffalos, hippopotamuses and baboons. One of the greatest attractions in Yankari is the Wikki Warm Springs. Here you can swim 24 hours a day in the clear natural spring water which stays at a delightful 31°C all year round. The tourist centre here also provides a great base camp from which to explore the area, with 110 furnished chalets and twice daily tours with seasoned guides to ensure the best possibility of witnessing the wildlife. When visiting, the best time to catch a glimpse of the animal populations is in the peak season, from late December to late April.
Gashaka Gumti National Park
Known as Africa's best kept secret, this remote wildlife national park is in one of Nigeria's least explored areas, and home to some of the world's most rare and endangered species including the beautiful black-and-white Colobus Monkey. Gashaka Gumti is also Nigeria's largest national park and lies along Cameroon's border in the mountainous north-eastern region. Uniquely rich with wildlife, each region comprises of a dense variety of species. In the north Gumti sector the land is relatively flat and covered with woodlands that house buffalos, lions, elephants and waterbuck. While the mountainous southern region is covered by vast rainforest that contains many species including leopards, chimpanzees and golden cats. Other than the wildlife there is also a very interesting German fort that was built during the war in 1918. While not abundant, accommodation is available in Serti Town, Gashaka Base Camp and Toungo. This truly magical place has some amazing trails to follow and holds the highest mountain in Nigeria, the Chappal Wadi (Mountain of death). The best time to visit this park is from December to March.
Cross River National Park
Mostly occupied by lush closed canopy rainforest, Cross River is one of the oldest rainforest habitats in the world. The Cross River Gorilla is the symbol of this park, which makes it a great place to learn why animals are endangered and the importance of protecting their environment. Largely untouched in its most inaccessible areas, Cross River is a biodiversity hotspot and a sanctuary to many hunted animals. There are 16 species of primates recorded in this park; so it's a great place to spot some of our closest relatives. For visitors the Kanyand tourist village provides a welcome respite from which to view the park and a comfortable basecamp. Gorilla tracking is a must here and a great opportunity to witness these magnificent creatures and support the people that are trying to protect them. There are some of the best safari tours in Africa on offer here including mountaineering, hiking trails, a 7-mile four-wheel-drive track and a stunning botanical garden.
Okomu National Park
Close to one of Nigeria's biggest cities, the Okomu national park is a small pocket of rainforest close to Cameroon's border. Despite its size there is an abundance of life here and a fantastic range of fauna and flora. Just an hour's drive from bustling Benin City, there is an immediate sense of peace when you find yourself standing among the giant forest trees. Rich with wildlife, the park boasts a good selection of what are endangered species, including one of the rarest animals on earth; the white-throated monkey. The Okomu Eco Resort, near Udo Village, is a pleasant place to stay where staff can help you arrange tours and hikes. There is also the opportunity to climb a never ending viewing platform, which takes you high above the forest canopy and provides you with breathtaking, panoramic views of the rainforest.
Wherever you decide to visit in Africa, be well aware of the effect your visit has on the surrounding area. Support eco-tourism in Nigeria, volunteer to help with researchers and help villagers to practise sustainable forestry whenever possible. Without tourism, the vastly underpaid and undertrained rangers could not protect the dwindling populations that live in these ever decreasing rainforests. Marvel at the incredible beauty of these creatures but make sure that your visit helps to sustain their environment for future generations.