Travelling in the Face of Boko Haram and Ebola
Editorial
Boko Haram and Ebola Virus Disease is the current battle the government  in Nigeria is facing. In trying to protect it citizenry and foreigners, the government have taken several measures in order to secure lives and properties. In this write up we shall be talking about  our views on the Boko Haram sect and Ebola Virus Disease in the country. 
Boko Haram
Boko Haram
is an Islamic extremist sect that operates out of  the
North Eastern
part of Nigeria, in Borno State. The religious sect has become one of Nigeria and World's biggest nightmare. Boko Haram ( which is loosely  translated as Western Education is Forbiden) has killed thousands of people (children inclusive) in North-East Nigeria.
Check out: 

Adventure, Archery, Quad Biking at Omu Resort
Boko Haram as a fanatic militant group dates back to 2002. The religious sect was created by Mohammed Yusuf an Islamic cleric in Maiduguri, the admistrative quaters of Borno State northeastern Nigeria.Yusuf was a trained
salafist
and was greatly influenced by
Wahhabi theology
. In the 1990s, he led a group of radical Islamist youth.
Boko Haram was created as a radical religious group with the aim to turn Nigeria into a full Islamic State, with the sharia court as it main judicial court. Things began to change in July 2009, when the a motorbike law was passed. The law stated that all motorist are expected to wear their helmet. The sect (Boko Haram), didn't welcome this law as they cited that it was against their religion.Due to the disobedience of some of it members, they were arrest. These arrests led to a riot in
Bauchi
,
Borno
,
Yobe
and
Kano
, resulting in their first clash with the Nigerian police force; leaving 800 people dead.
Photo credit: glpinc.org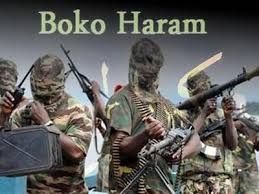 After the July 2009 riots, Mohammmed Yusuf the leader of Boko haram was taken into police custody for questioning. According to reports, Yusuf was killed after his interrogations in what the governement described as a "gun battle". His death brought a new phase, as boko haram became extremely violent using terriost tactics to pursue it radical agenda.
Under the leadership of Abubakar Shekau, boko haram attacked the Nigerian Police and Military, rival clerics (mulisms who are against them), politicians, schools (murder of sixty-five students in their sleep in Yobe state and the abduction of more than two hundred school girls in Borno), religious buildings, public institution (Bombing of Nigerian Police headquarters in June 2011, United Nation's building Abuja in August 2011 ) and civilians. The sect went as far as staging a prison break in Bauchi, that led to the escape of more than seven hundred inmates in 2010.
In November 2013, United State declared Boko Haram a terrorist organisation. Boko haram has taken responsibility for the death of about 5,000 civilian between 2009 and June 2014. The group is said to have links with Al-qaeda in the Islamic Maghreb.In the bid to fight the insurgency , the Nigerian government went into dialogue with the group and offered them amnesty. The sect refused and instead told the governement to surrender to them. When all talks failed, in May 2013, the governemnt declared a "state of emergency" in the three northeast state - Borno, Yobe and Adamawa that were affected. A joint task force (JTF) of military and police where sent to each of these states respectively.
Despite the threats of boko haram, citizens and foreigners living in affected areas are still going about their normal businesses. The government has taken extra measures to ensure lives and properties are secured. And residences are advised to report any irregularities they come across in their environment.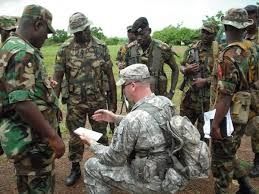 Ebola Virus Disease
Ebola Virus Disease (EVD) also known as Ebola Hemorrhagic Fever (EHF) is a deadly disease that has claimed the lives of thousands of people since it's breakout in March, 2014. Ebola Virus Disease recorded it first breakout in Democratic Republic of Congo and Sudan in 1976, when human came in contact with dead infected animals in the rain forest. The disease which is cause by an ebolavirus stays in the body of an infected person for 2 to 3weeks before they start showing symptoms. This period is known as the incubation stage. The symptoms of the virus when it starts to show includes- fever, sorethroat, muscle pains and headaches in the first five days. Subsequently, it is followed by vomittvomitingrhea, rash and a decreased in the liver and kidney function. During this period, the infected person starts to bleed internally and externally. 
According to experts, Ebola Virus Disease is transmitted from person to person mostly from contact with bodily fluid of infected person or from male suvirvors to their spouse through the semen. With no evidence yet as to if the virus is airborne, all effort are directed at warning people to avoid bodily contacts with infected persons. There are no certified drugs yet, but the few experimental drugs Zmapp and Nano silver has been distributed to infected countries with only one case of success. The virus is currently in Sierra Leone, Guinea, Liberia and Nigeria (imported case).
The first case of
Ebola Virus Disease (EVD)
in Nigeria was reported on July, 2O, 2014, when a Liberian-American Patrick Sawyer collapsed at the International wing of
Murtala Mohammed Airport Lagos
. Sawyer was quickly taken to the
First Consultant Medical Centre
,
Obalende
. He (Patrick Sawyer) died on Thursday, July 24, after been diagon diagnosed the disease. Patrick Sawyer, the first Nigerian imported ebola case was on his way to
Calabar
south south Nigeria for the
ECOWAS Conference
.
Photo credit: telegraph.co.uk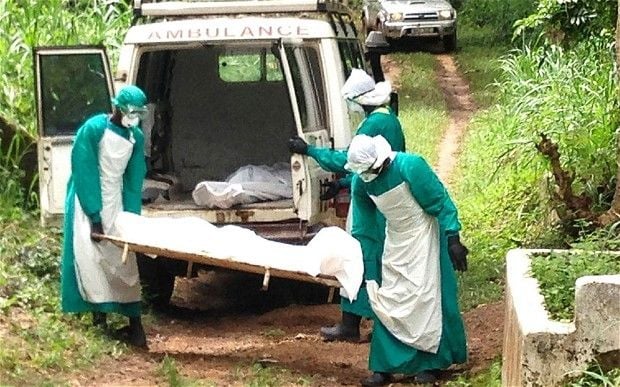 With the report of the death of the Liberian-American, the Lagos State governor Babatunde Raji Fashola immediately sprung into action by shutting down the First Consultant Hospital in order to contain the virus. The health officials who attended to the Liberian were placed under surveillance and quarantined. The miniter of health in Nigeria, Mr. Onyebuchi Chukwu made the announcement that 15 persons were infected and 6 out of the 15 died from the virus. The president of the federal Republic of Nigeria Dr. Goodluck Ebele Jonathan has since set up a committee to help probe and contain the virus properly. 
In order to prevent the spread of the virus, people are adviced to 
1. Avoid direct contact with the fluid or broken skin of infected persons.
2. To cremate corpse of an infected person or avoid body contact of any kind with the corpse.
3. Praticse a good hand washing techinque such as using hand sanitazers.
4. The virus is easily killed when it comes in contact with soap, bleach, sunlight or drying.
5. Avoid eating bush meat.
6. Health-care workers who are at a very high risks should endeavor to use proper safety precautions such as wearing face protection mask with goggles, a clean non-sterile long-sleeved gown and gloves.
The Nigerian government has also announced the postponement of Primary and Secondary Schools till October 13, in order to avoid another outbreak. Various electronic and print media have been adviced to make frequent jingles on how to stay safe and things to do avoid contracting the virus.
W.H.O (World Health Organisation) recently relaseased the sum of $60 (£30M) of funds to infected countries to help combat the ebolavirus. It has also given a go ahead on the usage of the experiemental drugs on infected persons.
To air your views about Boko Haram and Ebola Virus Disease, you can start a discussion on our facebook page and also on our twitter handle @mydnigeria. 
Photo credit: Worldbulletin.net